Foo Fighters Biography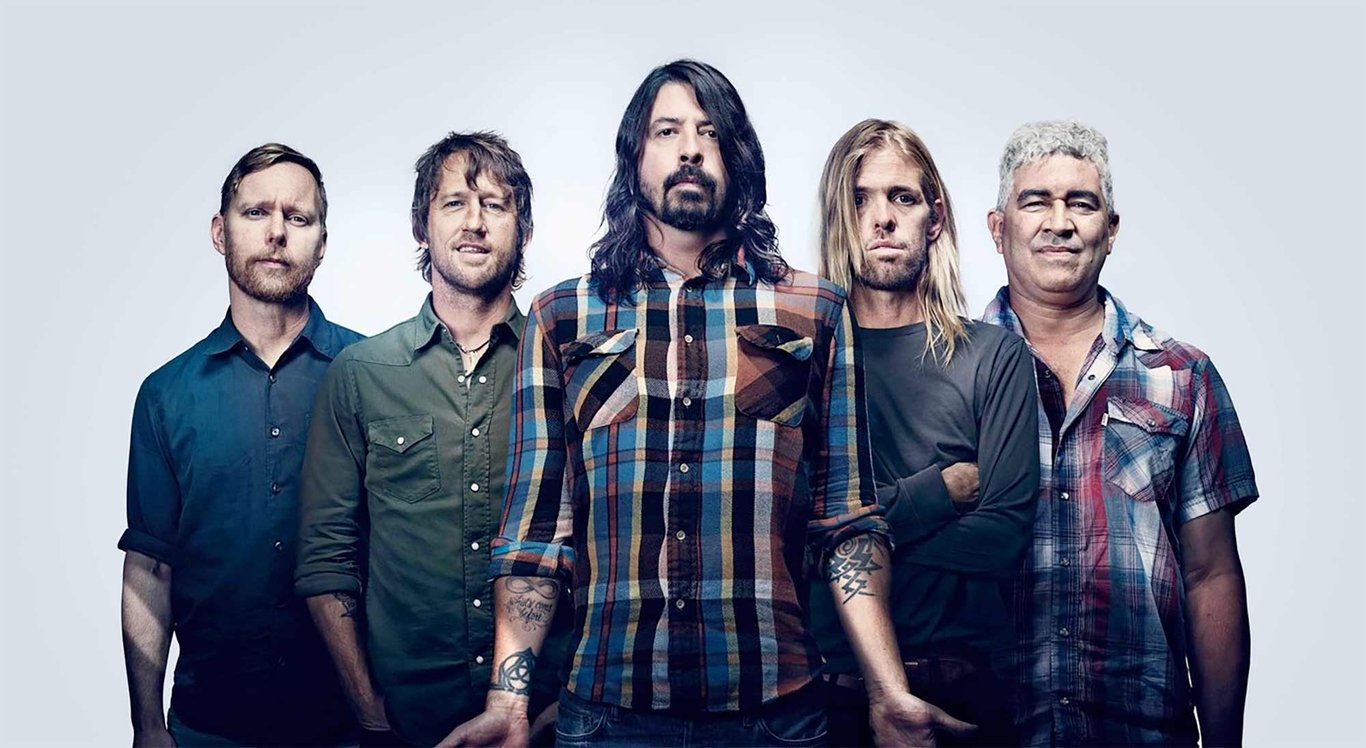 Foo Fighters is a Seattle-based American rock band that formed in 1994. After the disintegration of Nirvana following Kurt Cobain's suicide, former Nirvana drummer Dave Grohl formed the band as a one-man project. The name foo fighter was coined by Allied aircraft pilots as a nickname for UFOs and other flying occurrences.
On February 23, 1995, the Foo Fighters made their live public debut at the Jambalaya Club in Arcata, California, followed by appearances at Satyricon in Portland on March 3 and the Velvet Elvis in Seattle on March 4. The performance on March 3 was part of a charity concert to raise money for the investigation into the rape and murder of Gits singer Mia Zapata. Grohl declined to conduct interviews or promote the album by touring large venues. In the spring of 1995, Foo Fighters embarked on their first major tour, opening for Mike Watt. The band's first single, "This Is a Call," was published in June 1995, followed by the release of their debut album Foo Fighters the following month. Following that, the songs "I'll Stick Around," "For All the Cows," and "Big Me" were published. Following that, the band went on tour for the next few months, including their debut appearance at the Reading Festival in England in August.
Grohl recruited bassist Nate Mendel and drummer William Goldsmith, both members of Sunny Day Real Estate, as well as Nirvana touring guitarist Pat Smear, prior to the publication of Foo Fighters' debut album Foo Fighters in 1995, which included Grohl as the only formal member. The band's first shows were in Portland, Oregon. Goldsmith left during the recording of their second album, The Color and the Shape (1997), and Grohl re-recorded most of the drum parts. Smear left soon after, but returned in 2005 as a frequent guest with the band; he rejoined in 2010.
Franz Stahl and Taylor Hawkins succeeded Smear and Goldsmith; Stahl was sacked before the group's third album, There Is Nothing Left to Lose, was recorded (1999). After the completion of There Is Nothing Left to Lose, the band briefly remained a trio until Chris Shiflett joined on guitar. One by One, Foo Fighters' fourth album, was released in 2002. The two-disc In Your Honor (2005) followed, which featured acoustic music as well as stronger stuff. Echoes, Silence, Patience & Grace, Foo Fighters' sixth album, was released in 2007.
Smear returned as a full member for Foo Fighters' seventh studio album, Wasting Light (2011), which was produced by Butch Vig. The soundtrack to Grohl's television miniseries, Sonic Highways, was released in 2014. Concrete and Gold (2017) was the Foo Fighters' second number-one album in the United States, and the band's first studio album with veteran session and touring keyboardist Rami Jaffee on board as a full member. Hawkins died in March 2022, and the band's tenth album, Medicine at Midnight (2021), was the last to feature him.
Foo Fighters have received 15 Grammy Awards during their career, including five for Best Rock Album, making them one of the most successful rock acts in Grammy history. The band was named the first-ever "Global Icon" award recipients at the MTV Video Music Awards in 2021. In their first year of eligibility, 2021, they were inducted into the Rock and Roll Hall of Fame.
Discography
Top Videos
Frequently Asked Questions
What Was The Foo Fighters Greatest Hit?

The Foo Fighters greatest hit was "Best of You." The song peaked at number four on the Billboard Hot 100 chart and won a Grammy Award for Best Rock Performance.
What Is Foo Fighters Biggest Selling Album?

Foo Fighters' biggest selling album is their 2005 release, "In Your Honor." The album has sold over 2.3 million copies in the United States alone and has been certified double platinum by the Recording Industry Association of America. "In Your Honor" was also a commercial success internationally, reaching the top ten in several countries.
How Many Band Members Are In Foo Fighters?

Foo Fighters is made up of 5 band members. There is lead singer and guitarist Dave Grohl, bassist Nate Mendel, drummer Taylor Hawkins, rhythm guitarist Chris Shiflett, and lead guitarist Pat Smear. All of the members contribute to the songwriting process. The band has released 8 studio albums and have sold over 30 million records worldwide. They are considered one of the most successful rock bands of the past 20 years.
What Are The Top 5 Songs Of Foo Fighters?

The top 5 songs of Foo Fighters are "All My Life," "Best of You," "Everlong," "My Hero," and "Learn to Fly.
Most Searched For Foo Fighters Songs