Kenny Loggins Biography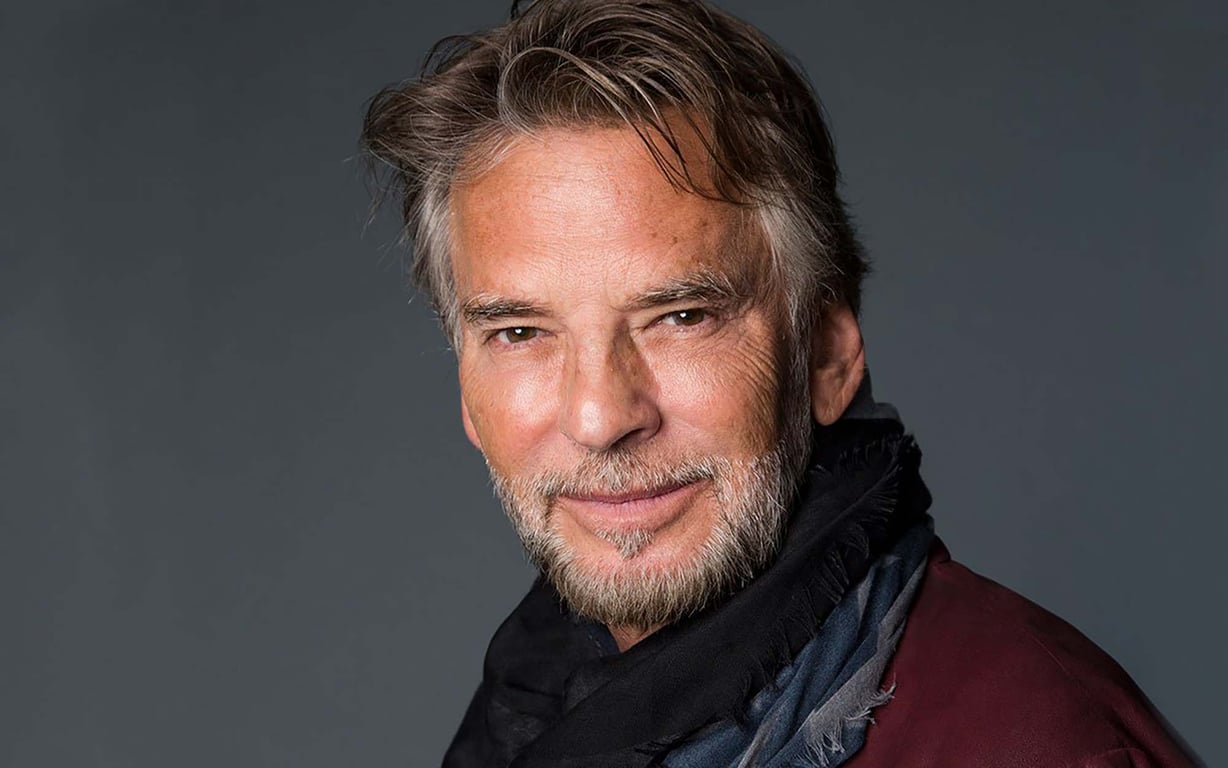 Kenneth Clark Loggins is an American singer, songwriter, and guitarist. His early songwriting pieces were recorded with the Nitty Gritty Dirt Band in 1970, which led to seven albums, from 1972 to 1977, such as Loggins and Messina. As a solo artist, Loggins had a string of successful soundtracks, including an Academy Award nomination for "Footloose" in 1984. His first soundtrack contributions were for the 1976 film A Star Is Born, and he was known as "The Soundtrack King" for much of the 1980s and 1990s. 'Finally Home' was released in 2013, shortly after Loggins and Gary Burr formed the band Blue Sky Riders with Georgia Middleman.
Loggins, the youngest of three brothers, was born on January 7, 1948, in Everett, Washington. Lina (née Massie), his mother, was a housewife, and his father, Robert George Loggins, was a salesman. Before settling in Alhambra, California, they lived in Detroit and Seattle. Loggins graduated from San Gabriel Mission High School in 1966. He formed the Second Helping, which released three singles on Viva Records in 1968 and 1969. Greg Shaw called the records "excellent punky folk-pop records" written by Loggins, who was also the bandleader and singer; Shaw included "Let Me In" on both the Highs in the Mid-Sixties, Volume 2 and the Pebbles, Volume 9 CDs.
Loggins played guitar for the New Improved Electric Prunes for a short time in 1969 before writing four songs for the Nitty Gritty Dirt Band that were included on their Uncle Charlie & His Dog Teddy album. He was a member of the band Gator Creek with Mike Deasy in his early twenties. An early version of "Danny's Song," later recorded by Loggins and Messina and charted at No. 7 on the Hot 100 for Anne Murray in 1973, was included on a Mercury Records release.
Loggins appears as the host of an in-game radio station called Los Santos Rock Radio in the 2013 video game Grand Theft Auto V. He also sings station jingles and lends the songs "Danger Zone" and "I'm Free (Heaven Helps the Man)."
Loggins made an appearance as himself in the fifth season episode "Baby Shower" of the animated comedy series Archer in 2014. His song "Danger Zone" was a running gag on the show. Loggins also performs a country version of "Danger Zone" as a duet with the character of Cherlene at the end of the episode and during the credits. In a later interview, Loggins stated that his in-show nickname 'K-Log' was entirely created by the show, saying, "It was always a joke." Because it's so absurd, that's why it works.
As a solo artist, Loggins had a series of soundtrack successes, including an Academy Award nomination for "Footloose" in 1985. Also, The album Finally Home was released in 2013, right after Loggins formed the group Blue Sky Riders with Gary Burr and Georgia Middleman. He won a Daytime Emmy Award, two Grammy Awards, and was nominated for an Academy Award, a Tony Award, and a Golden Globe Award.
Discography
Top Videos
Frequently Asked Questions
What Was Kenny Loggins'S Best Selling Album?

Kenny Loggins's best selling album is his 1982 release High Adventure. The album featured the hit singles "I Believe in Love" and "Don't Fight It", which helped it achieve double platinum status in the United States.
How Many No 1 Has Kenny Loggins Had?

Kenny Loggins has had two No 1s on the Billboard Hot 100: "Footloose" and "Danger Zone." He has also had four No 1s on the Adult Contemporary chart.
What Is Kenny Loggins'S Most Famous Song?

Kenny Loggins's most famous song is "Danger Zone." It was released in 1986 and was featured in the film Top Gun. The song peaked at number two on the Billboard Hot 100 chart.
Most Searched For Songs