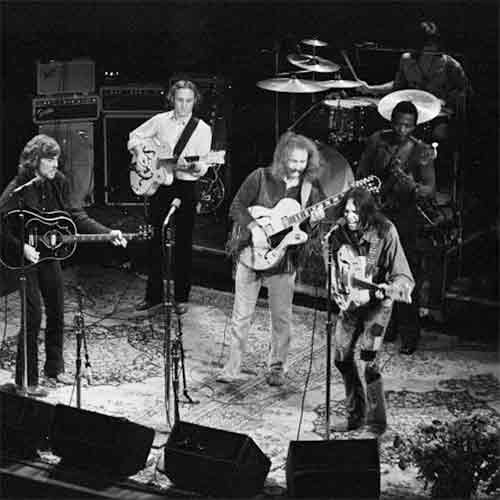 Nash Biography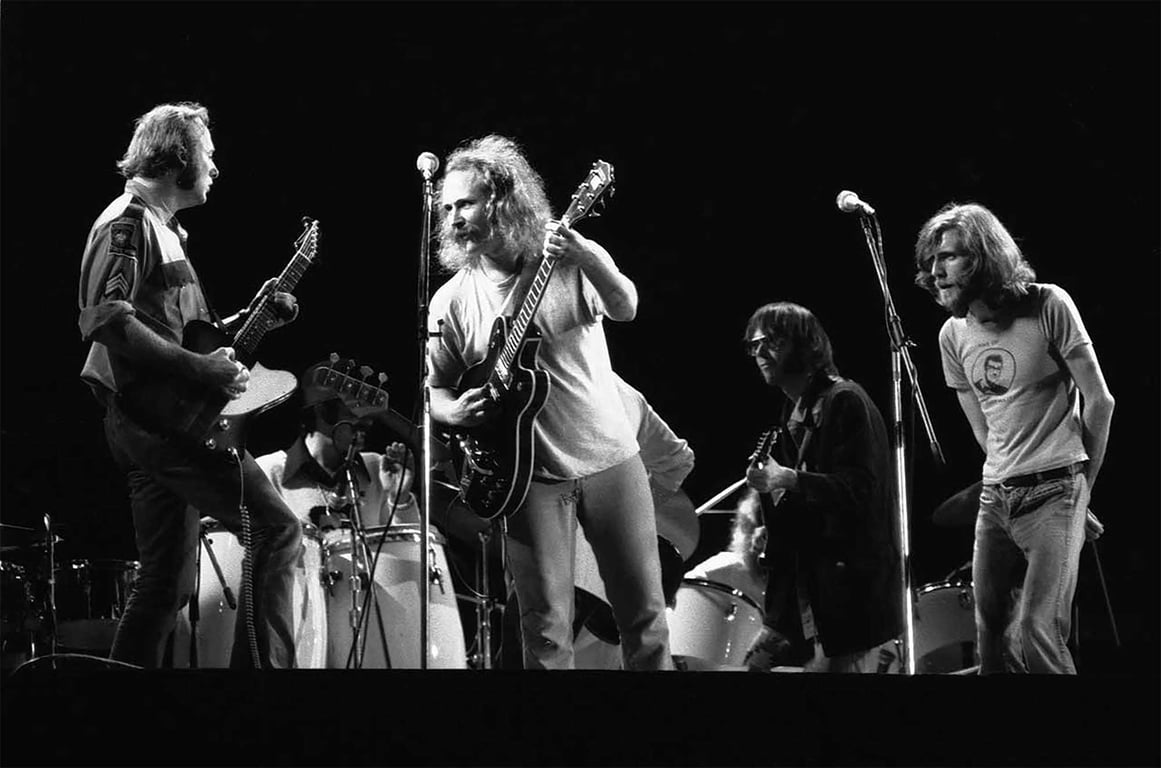 Graham Nash is an English singer-songwriter and musician. He is renowned for his pleasant tenor voice as well as his songwriting contributions while a member of the folk-rock supergroups Crosby, Stills & Nash and Crosby, Stills, Nash & Young as well as the pop/rock group the Hollies.
Nash is both a published photographer and a collector of images. As a member of Crosby, Stills & Nash, and the Hollies, he was inducted into the Rock and Roll Hall of Fame in 1997 and 2010. For his contributions to music and philanthropy, he was named an Officer of the Order of the British Empire (OBE) in the 2010 Birthday Honours List.
Nash began playing guitar during Britain's mid-1950s skiffle craze. He was born in Blackpool and raised in Manchester. He and his schoolmate Allan Clarke created the Two Teens in 1955 and performed regularly, moving from skiffle to rock & roll. Ricky & Dane became the Guytones after buying Guytone electric guitars to sound like the Everly Brothers. The Deltas—bassist Eric Haydock and drummer Don Rathbone—hired the Fourtones duet in 1960. In 1961, the band changed its name to the Hollies to honor Buddy Holly.
The Hollies' 1963 cover of Maurice Williams & the Zodiacs' "Stay" became their first U.K. Top Ten hit after signing with EMI. The band's first original, "We're Through," was written by Nash, Clarke, and Hicks under the pseudonym "L. Ransford" in late 1964. Their 1963 and 1964 British singles were covers. "I'm Alive" and "Look Through Any Window" launched the Hollies' golden era in 1965. "Stop Stop Stop," "On a Carousel," "Carrie Anne," and "King Midas in Reverse" were all written by Nash, Clarke, and Hicks.
After the March 1968 smash "Jennifer Eccles," Nash became creatively frustrated with the Hollies, and he left the group and joined this folk-rock trio at year's end.
In May 1969, Crosby, Stills & Nash's self-titled debut became a hit. The Hollies rejected Nash's "Marrakesh Express" and Stills' "Suite: Judy Blue Eyes," yet the record went to number six on the Billboard Top 200 and quadruple platinum, becoming a legend. The band's 1969 Woodstock Festival performance was as important as the album's sales. CSN had never performed live, so they added a fourth member to round out their sound. Neil Young, Stills' Buffalo Springfield sparring buddy, joined the trio after some negotiation. Young played Woodstock and recorded Déjà Vu with the group. "Teach Your Children" and "Our House," two of Nash's singles, became era classics despite not reaching the Billboard Top 10.
In 1970, Crosby, Stills, Nash & Young accompanied Déjà Vu on a tour, but by 1971, the trio had disbanded owing to interpersonal issues. Nash collaborated with Crosby when Crosby, Stills & Nash weren't performing. Graham Nash/David Crosby, their 1972 debut, reached number four and was certified gold.
Neil Young joined Crosby, Stills & Nash in 1974 for a revolutionary stadium tour. After touring, Crosby & Nash released two more studio albums, Wind on the Water (1975) and Whistling Down the Wire (1976), plus a live CD. By 1977, the duo had reconciled with Stills and released CSN, which became a smash owing to "Just a Song Before I Go." After tours in 1977 and 1978, the group broke up, and Crosby and Nash's partnership ended owing to Crosby's substance misuse. The 1980 Graham Nash solo album Earth & Sky was the fourth Crosby & Nash album that peaked at number 80.
He released Innocent Eyes, his fourth solo album, in 1986 after touring with the reconstituted Hollies for What Goes Around in 1983. Young unexpectedly returned for the 1988 American Dream album, but he declined to tour. Crosby, Stills & Nash released Live It Up in 1990 and After the Storm in 1994, touring annually without him.
CSNY reunited for 1999's Looking Forward and toured in 2000. In 2002, Nash returned to solo music with Songs for Survivors, and the ensemble toured. Nash toured with CSN for a decade while collecting extensive box sets on the trio's solo work and their 1974 tour. After Nash's 2013 autobiography, Wild Tales: A Rock & Roll Life, was released, the group's long-simmering tensions erupted. In early 2016, Nash said he would never work with Crosby again, ending CSN. This Path Tonight, Nash's first album in 14 years, coincides with this announcement.
Over the years, a 2018 compilation of Nash's best and most famous post-Hollies tracks, including an extra disc of unpublished songwriting demos. At one of Yo La Tengo's Hanukkah gigs that year, Nash appeared unexpectedly. Nash organized a three-CD and two-LP box set containing demos, outtakes, and alternate versions for Déjà Vu's 50th anniversary in 2021.
Discography
Top Videos
Frequently Asked Questions
How Many No 1 Has Nash Had?

Nash has had four No. 1 hits on the Billboard Hot 100: "Wake Me Up Before You Go-Go" (1984), "Careless Whisper" (1984), "Last Christmas" (1986), and "Praying for Time" (1990). He also topped the charts in more than 20 other countries, including the United Kingdom, Australia, Canada, and Germany.
What Was Nash'S Best Selling Album?

Nash's best selling album was "I Can See Clearly Now." The album was released in 1972 and featured the title track, which became Nash's signature song. The album was a critical and commercial success, reaching the top of the Billboard 200 chart and being certified gold by the RIAA.
What Is Nash'S Most Famous Song?

"Blue Eyes Crying in the Rain" is one of Nash's most famous songs. The song was first released in 1975 and quickly became a country music classic. The song is about a man who is looking back on his life and remembering all the times when he was happy, even though they may have been few and far between.
Most Searched For Songs